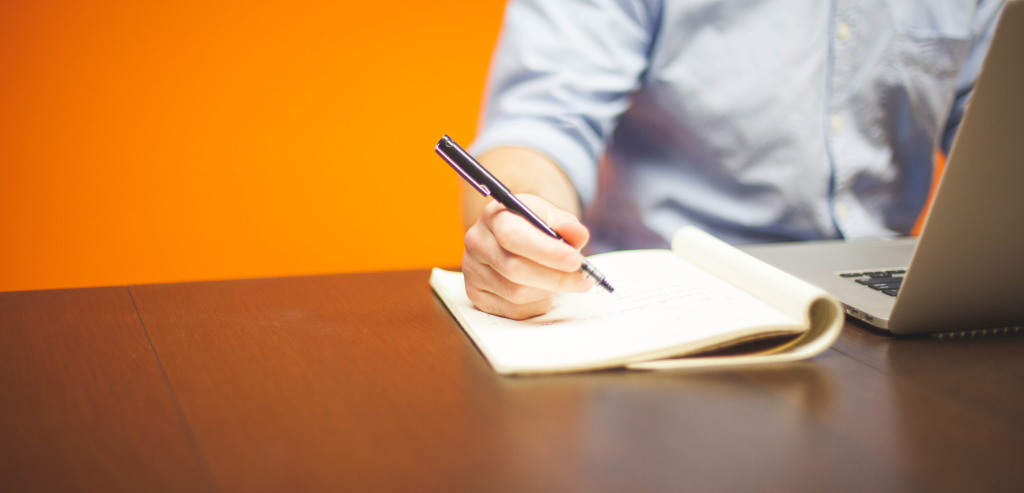 High-impact journals are the curators of scientific endeavor and progression. They aim to publish comprehensive research with enduring results that will stand careful examination and authentication. As a result, these high impact journals always try to publish research papers that have scientific contribution and impact. The main points of this work are originality and the ability to inspire further research and discussion.
As an aspiring researcher, you want to publish your research in a high impact journal. For that, you first need to produce high quality and novel research. In reality, it is not as simple as it sounds. There are certain important requirements that need to be completed. Even the most experienced researchers sometimes overlook these requirements and end up publishing in a low impact journal. In the section below, I have mentioned key instructions required for a high-impact publication.
Essential requirements for good research
What are the essential requirements for good research? For new and young researchers, it is essential to have a good team with an expert research supervisor. Research supervisors are vital to guide us through the process of doing good research. They motivate fresh researchers to explore the best in us, keep us concentrated, and ensure success. When starting your research journey, it is essential to know what has already been researched and published earlier. There is no incentive for simply rephrasing existing papers!
What is your research question?
What is your research question? In general, the research question must arise from literature having room for more research and debate. It is, therefore, best to avoid any such area which has been researched a lot. It is a good idea to select a research-active area where the likelihood of having new ideas to explore is high. It is essential to back your research by data. A research question answered by data, which is reproducible, is valued a lot.

Work in a team
You need to have a good team to produce quality research. Working alone is time-intensive, willful, and in most cases, leads to poor quality research results. Work together with national/international groups. Multicenter studies have a high impact and weight and guarantee the publication of your research in high impact journals.
Study design
You need to have a good study design because it is an essential part of your research. If your research design is faulty, it might not be possible for you to fix it at the time of drafting your manuscript, even if you have good writing skills. All editors look for the quality of the research design as the first parameter. If faulty, the manuscript will not progress any further and will be rejected. It is a good idea to involve a statistician at the beginning of your research to help you define a primary endpoint before you begin.
Draft your manuscript
After you are done with your research and have achieved some fantastic results, it is time to prepare your manuscript. The simple secret of successful writing, scientific or otherwise, is that your story should make sense. It must have a beginning, a middle, and an end with a "take home" message. Other scientists who read your research need to know what you did, why you did it, what you discovered, and what you think it means.
Good scientific writing requires clarity, brevity, and logic. Each paragraph must be able to stand alone and still provide context to what precedes and what follows. Use simple language and follow the rules of good grammar, spelling, punctuation, and language style. You should avoid all irrelevant information no matter how much you like it. Include only the work relevant to the main subject of the article and the scientific questions it addresses. Most high impact journals have their own conventions for writing a manuscript. The most common convention for scientific manuscripts is as follows: Introduction, Methods, Results, Discussion, Acknowledgments, References, Tables, and Figures.
Before manuscript submission
Before submitting your manuscript, it is essential to realize that you only have one chance to get the attention of the editor-in-chief of the journal you want to publish in. You may lose this chance if you do not carry out great care in drafting your manuscript. It is always a good idea to get help from a non-specialist colleague to review your manuscript and give you feedback on it. More importantly, the colleague can advise if your story is good, and your manuscript makes sense. Proper attention should be paid to the title of the manuscript, the abstract, and the cover letter to the editor. Below we discuss in detail the importance of the title of your manuscript, the abstract, and cover letter.
Why is the title important?
The title is the first part of your manuscript that gives important insight into your research. It is, therefore, essential to choose a catchy title that covers your research substantially. It should reflect the content of your manuscript precisely, and interest the reader to continue reading. A good title should be precise, convey the theme of your research, and highlight the essentials of your research. Your title should neither be too long nor too short. It is always a good idea to write down a few titles you like the most, think about how they describe the content of the manuscript and select one that fits the best. Ask your colleagues to help you.
The abstract
An abstract is the reflection of the main theme of your manuscript. Many editors read only the abstract of the manuscript they receive. Therefore, it should be able to tell the whole story. Which questions should an abstract answer? In its simplest form, your summary should answer these key questions: What has been done? Why did you do what did you find why are these findings helpful and important? And what is the scientific contribution? If you follow this simple format, your summary will be comprehensive and distinguished. Make sure you follow the guidelines given by the journal when drafting your abstract and be mindful about the word limit for abstract.
The cover letter
The cover letter is as important as the abstract. In the cover letter to the editor, you are actually trying to 'sell' your paper to the journal. You must take great care to interest the editor and get his attention. You only have one chance, so you should do it in the best way possible. In the cover letter, you should give a reason to the editor to send your paper for external peer review. Tips for writing a good cover letter are:
Accost the editor-in-chief by name. This means that you know the editorial committee of the journal and have taken time to check this too.
Do not make mistakes in the journal's or the editor's name. This occurs when authors send their paper to the next journal without changing anything, after getting rejected by one.
Make sure your letter is not too short ortoo long and that it is not simply repeating the abstract.
Focus on the new aspect of your research that should interest the editor.
Specify why your research fits within the scope of the journal.
It is not a bad idea to let the editor know if your manuscript has been rejected by another journal, and include previous reviews and your response to it.
Choosing a journal
Choosing a suitable journal is one of the most important and difficult aspects of publishing scientific work. Assessing the quality of your own work and where it fits in the hierarchy of scientific journals is not easy and requires a lot of craftsmanship. You must, therefore, be able assess and evaluate your work on the novelty scale, the impact scale, and the priority scale. High-impact journals want to publish new findings that have a major impact on the field. This is what defines high priority. You also need to be honest about the quality and impact of your work. For example, if your study was presented at an international meeting and was very well received by the public and the presidents, and it raised high-quality questions that were expertly answered, then your work is likely to be of interest to the high impact journal within your specialty.
It is, however, a good idea to accurately assess the quality of your work and aim for the most appropriate journal from the start. Therefore, check the goals, assignment, interests, scope, etc. of the relevant journals. It is also acceptable to make a pre-submission hold demand for a high-impact journal if you think your work is worth it. If they allow you to submit, you are fishing in the right pond!
Manuscript submission
Once your manuscript is received by the online system, it will be carefully examined by the editorial assistant, who will find any discrepancies you ignored at first! This is where annoying delays may occur, but these are to be avoided if you follow the directions by the journal.
The manuscript is then assigned to the editor-in-chief. The EIC reviews your manuscript, and unless the work is very bad, assigns it to an associate editor who is a member of the editorial committee. The deputy editor reviews the manuscript and decides whether to send it for peer review or reject it without any such review. If your manuscript is sent for external review, it means you have made an impression and pitched work to a high-impact journal.
What are the reasons for immediate rejection?
The most common reason for immediate rejection is that the manuscript is not suitable for the journal. Other reasons include:
It lacks novelty.
It is more a descriptive work than statistical work.
It poses an uninteresting question that leads nowhere.
It has a poor study design.
External peer review
If the editors decide that your manuscript is worthwhile and has a chance of publication, they will seek external peer review. The percentage of manuscripts selected for this route varies from one journal to another. However, the high impact journals will send only the best papers for external peer review. After the external peer review, available decisions include rejection, major revisions, or minor revisions and acceptance. Acceptance without changes is extremely rare. Even the best-written articles have minor flaws. The common reasons for rejection after peer review include:
Defects in design/methods.
Lack of novelty.
Lack of a clear message.
Small effect / incremental.
Small issues that make problems.
The foundation of the research is not properly explained.
The research has confusing charts.
The numbers do not match, and the discrepancy is not explained.
Important review decision
If you receive an important revision decision, it means that your manuscript has a chance, but it has not yet been accepted for publication.  The editors expect you to treat the comments completely and fairly. If you are unable to answer some questions or do the requested additional work, you should state very clearly why this is the case. Remember that external peer reviewers are unpaid, and as such, they do a great service to the journal, authors, and science in general. 
What do you do if your manuscript is rejected?
The initial response from most authors whose articles are rejected is anger and the desire to immediately send a reply to the editor. This is a natural reaction, but you do not need to be emotional. The best strategy is to approach this with a cool head, perhaps after a period of reflection and wisdom. Be humble and accept criticism because no manuscript is ever perfect. It is always a good idea to review the improved manuscript and send it to a new journal. If you send it to a new journal, make sure you have addressed the weaknesses from the first version. It is really a bad practice to quickly flip the manuscript and just send an identical version to the next journal. Remember that in a specialized area, you can get the same reviewer, therefore answer all their questions.
What do you do if the manuscript is accepted?
Before you celebrate your achievement, you need to attend to a few more tasks. If you have not completed them at the time of submission, you must complete the copyright assignment and conflict of interest forms. Your manuscript is put and copied. Galley proofs will be sent to you, and you will be asked to answer questions from the production team within a limited time frame. This is also the stage for updating all references in your bibliography section. Once all of this is complete, your manuscript will be scheduled for 'online first' publication, and you will be provided with a digital object identification number (DOI), which helps to identify electronic documents. This is proof of publication and can be used in your curriculum vitae,  grant application, or in the bibliography for other manuscripts.               
Takeaway
In a nutshell, the process of publishing a manuscript in a high impact journal begins with the following points:
What is your question? An important question helps a lot.
Design a comprehensive study backed by data.
Perform your research with flawless integrity and care.
Write a brilliant manuscript and submit it to a suitable journal.
Respond to reviewers' comments and complete the standard post-acceptance checks.
There is nothing more fulfilling than getting your paper published in a high impact journal that is visible to the world. Hard work and concentration pay off and bring lasting progress in your career.